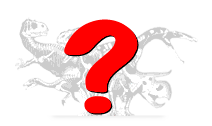 Hypsibema crassicauda
Etymology
Described by Edward Drinker Cope in 1869,
Hypsibema
is derived from the Greek "hypsi" (high) and "bema" (platform or step), a reference to its odd shaped metatarsals which Cope assumed made it walk "more directly on its toes".
The
species epithet
,
crassicauda
, means "thick tail" in Latin.
Discovery
Discovered at the Black Creek Formation, Sampson County, North Carolina, the
High step
holotype
(USNM 7189) consists of caudal vertebrae, fragmentary humerus, tibia and that weird metatarsal.