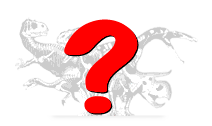 Liliensternus liliensterni
Etymology
Liliensternus
is named in honor of Hugo Ruhle von Lilienstern, full-time doctor and amateur paleontologist from Bedheim, Germany. The
species epithet
was named for von Lilienstern too, as a thank you for opening a paleontological museum in his castle on 1st July 1934. The
Liliensternus
fossils remained there until 1969 when they were transferred to the Humboldt Museum in Berlin.
Discovery
The first remains of
Liliensternus
were discovered in the Trossingen Formation of Großen Gleichberg, Römhild, Thuringia, central Germany by Hugo Rühle von Lilienstern in 1922 and 1923. In keeping with the bad habits of early paleontologists,
Lilienternus liliensterni
was not assigned a
holotype
. Welles named the "larger" of two specimens (HMN BM.R 2175) as a syntype in 1984 but it's almost impossible to separate the pair by size (there may even be more than two of them) so all of its remains were bundled together by Rauhaut and Hungerbuühler in 1998.