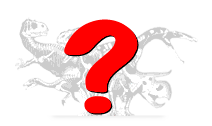 Pronunciation
:
LIL-ee-en-SHTER-nus
Meaning
: for Lilienstern
Author
: Welles (1984)
Synonyms
:
Halticosaurus liliensterni
First discovery
: Thuringia, Germany
Roar factor
: 7/10
Liliensternus liliensterni
Liliensternus
was initially assigned to
Halticosaurus
as
Halticosaurus
liliensterni
by Friedrich von Huene in 1934. But when Samuel Paul Welles found that the
Halticosaurus
type specimen—
Halticosaurus longotarsus
—was dubious on account of its remains being hardly identifiable as the property of a dinosaur, von Huene's critter was in need of a new name. Welles coined
Liliensternus
in 1984 for Dr. Hugo Rühle von Lilienstern,
[•]
following the lead of von Huene, who named the epithet after Lilienstern too. But was
Liliensternus liliensterni
so good they named it twice? Well, no, because despite being the best-represented Triassic theropod from the whole of Europe "the best" isn't that good.
"Liliensternus airelensis"
Giles Cuny and Peter Galton named a second species of
Liliensternus
-
Liliensternus airelensis
- in 1993 based on remains from the Moon-Airel Formation of Normandy that C. Larsonneur and Albert-Félix de Lapparent had assigned to
Halticoaurus sp
. It was renamed
Lophostropheus airelensis
by Cuny and Martin Ezcurra in 2007.
Etymology
Liliensternus
is named in honor of Hugo Ruhle von Lilienstern, full-time doctor and amateur paleontologist from Bedheim, Germany. The
species epithet
was named for von Lilienstern too, as a thank you for opening a paleontological museum in his castle on 1st July 1934. The
Liliensternus
fossils remained there until 1969 when they were transferred to the Humboldt Museum in Berlin.
Discovery
The first remains of
Liliensternus
were discovered in the Trossingen Formation of Großen Gleichberg, Römhild, Thuringia, central Germany by Hugo Rühle von Lilienstern in 1922 and 1923. In keeping with the bad habits of early paleontologists,
Lilienternus liliensterni
was not assigned a
holotype
. Welles named the "larger" of two specimens (HMN BM.R 2175) as a syntype in 1984 but it's almost impossible to separate the pair by size (there may even be more than two of them) so all of its remains were bundled together by Rauhaut and Hungerbuühler in 1998.
Estimations
Era
: Mesozoic
Period
: Late Triassic
Stage
: Norian
Age
: 228-209 million years ago
Est. Max. Length
: 5.2 meters
Est. Max. Height
: 2 meters
Est. Max. Weight
: 300 kg
Diet
: Herbivorous
References
• F. v. Huene (1934) "Ein neuer Coelurosaurier in der thüringischen Trias".
• S.P. Welles (1984) "
Dilophosaurus wetherilli
(Dinosauria, Theropoda): osteology and comparisons". • Ronald S. Tykoski and Timothy Rowe (2004) Chapter 3: "Ceratosauria" in Weishampel, Dodson and Osmólska "
The Dinosauria: Second edition
". /
uk
. • David E. Fastovsky, David B. Weishampel and John Sibbick (2005) "
The Evolution and Extinction of the Dinosaurs
". /
uk
. • M.D. Ezcurra and G. Cuny (2007) "The coelophysoid
Lophostropheus airelensis
, gen. nov.: a review of the systematics of "Liliensternus"
airelensis
from the Triassic-Jurassic boundary outcrops of Normandy (France)". • Rahaut and Hungerbuhler (1998) "
A review of European Triassic theropods
".

• Oliver W. M. Rauhaut (2003) "
Special Papers in Palaeontology, The Interrelationships and Evolution of Basal Theropod Dinosaurs (No. 69)
". /
uk
.